fMRI Unit
Director: Dr. Eraldo Paulesu
Clinical trials in

orthopedics

and rehabilitation
Research Topics
Clinical trials in orthopedics and rehabilitation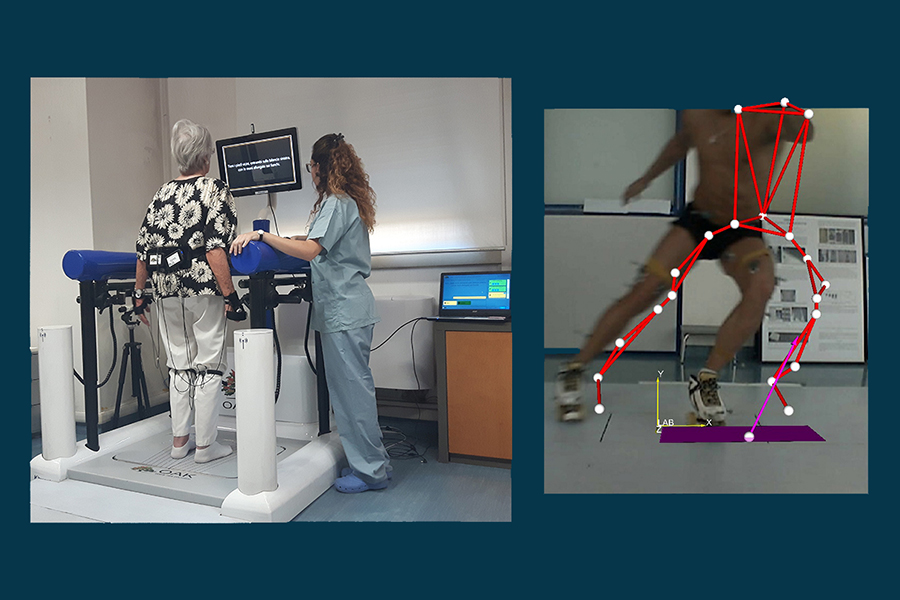 The Unit is involved in planning, conducting and analyzing randomized clinical trials, observational studies for diagnosis and intervention. To gather this, we work in collaboration with the laboratory of Motion analysis of the Institute. We are leading research into the following areas:
1) Studies based on virtual reality systems:
– Virtual reality rehabilitation: to assess the efficacy of virtual rehabilitation through the Virtual Reality Rehabilitation System (VRRS) versus traditional rehabilitation improving the functional outcomes after primary Total Knee Arthroplasty (TKA).
– Fall risk prevention: to evaluate the screening accuracy of a device (OAK) in assessing fall risk in the elderly people.
2) Studies based on gait analysis or electromyography systems to evaluate musculoskeletal conditions affecting sport professionals:
– Single leg squat performance in physically and non-physically active individuals
– Analysis of the Christiania stop in professional roller hockey players with and without groin pain
Our agenda includes studies funded by the National Ministry of Health.